How To Treat Eczema Flare-ups
My skin has been going through a crazy phrase recently and I have developed eczema on my face. My skin was red and patchy with rough bumpy spots all around my jawline and my cheeks. This often happens when I'm going through an incredibly stressful period and not getting enough sleep. I reached out to you guys on Instagram Stories for new remedies to this issue, and some of you came forward to ask for remedies too, sighting similar skin conditions as myself.
Read on for quick remedies that worked for me, as well as some recommendations I got from you guys!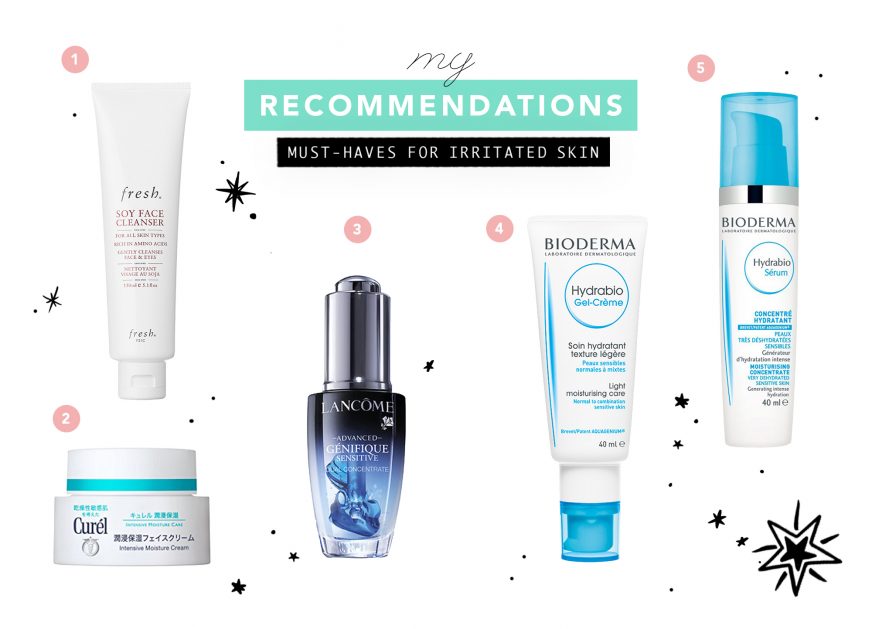 1. Fresh Soy Face Cleanser – This is a non foaming cleanser and it takes awhile to get used to it if you have been a loyal fan of foaming cleansers all your life. This cleanser has no added fragrance and is extremely gentle on my skin. It does not leave my skin feeling like it has been stripped off all it's moisture after cleansing. 
2. Curel Intensive Moisture Cream – This is my go-to cream if my skin is thirsty and in need of intensive hydration. It is fragrance free and leaves my skin looking supple the next day. It works wonders for me and gives my skin this air-brushed texture.
3. Lancome Genifique Sensitive – This is my quick fix to skin irritation issues. Once applied, my skin heals up and exudes a healthy radiant glow. I would only call this an emergency fix as you can only use this product 2-3 times a year and the product's shelf life after opening extends for only a month tops. 
4 & 5. Bioderma Hydrabio Range – This range is great for sensitive and irritated skin. Insanely hydrating and easily absorbed by my skin. It's my foolproof way of ensuring that my sensitive skin gets the hydration it needs with products that I know would not be damaging to my skin.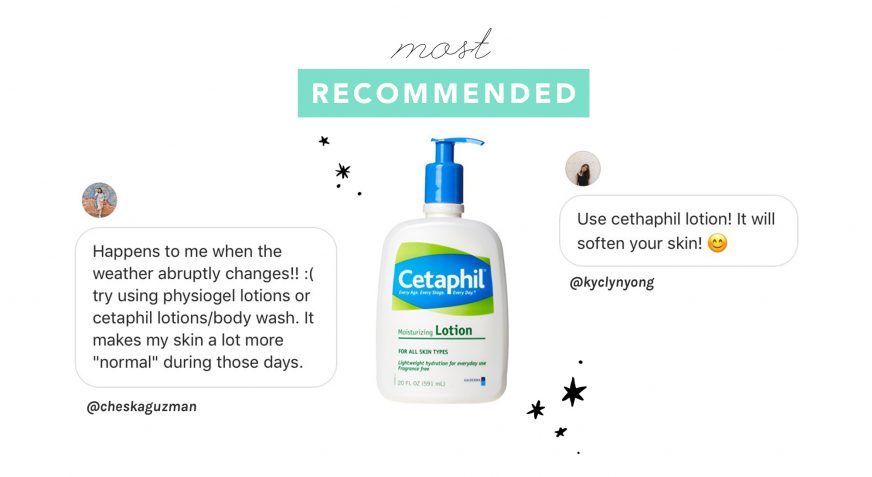 Many of you asked if I could share the recommendations I got, so here they are. I love how everyone is so generous with their tips and home remedies. Something that kept coming up was the Cetaphil Lotion, so I am definitely picking that up the next time I visit a pharmacy! You can read more alternative remedies below, I've included some natural ones as well: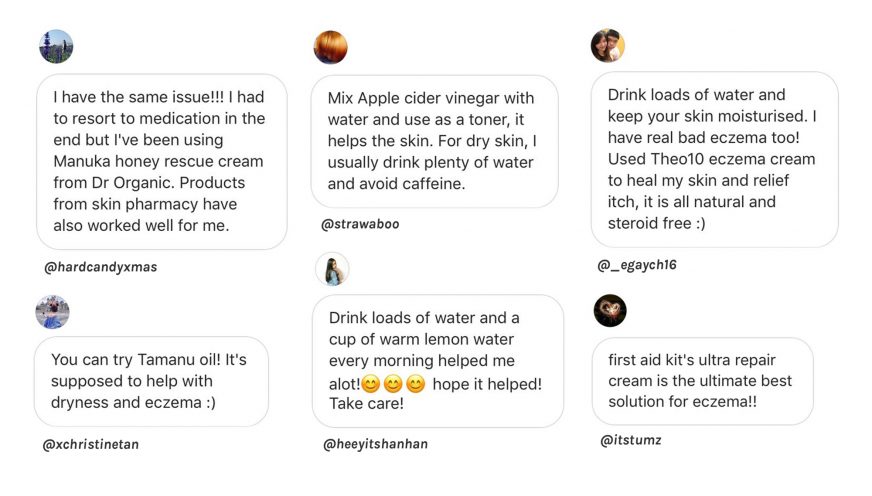 This is the first time I'm doing a post with your input, I hope its helpful! What other topics would you like me to write about?  I believe we can benefit from each other by sharing our own tips and tricks, so leave a comment and let me know what you think!